Protect your business from cyber attacks with YellowDog Safe. Your website is the key to your business, but this key creates an open invitation for a security or data breach. Leaving your website unprepared for a cyber attack is like leaving the doors to your business unlocked. YellowDog Safe provides a crucial layer of protection between your business' website and the internet. We are the communicators that speak the language, understand the code, and know the web landscape. With YellowDog Safe, you can rest easy – we are on the job 24/7 watching, inspecting, running software tools, and waiting to react to any circumstances that may arise.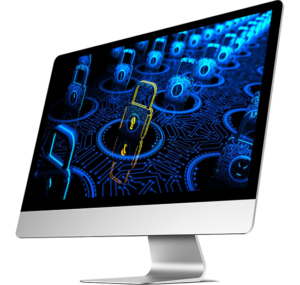 We are proactive – we will develop a strategy and implement a security plan that works for you.

YellowDog Safe has partnered with Rackspace®, an extraordinary hosting provider.

If you've been experiencing any issues with your website, contact us for an evaluation.
FAST. STRONG. SAFE.
Download our white paper on the importance of website security & learn how to keep your website safe & secure.
Download

WHY DO YOU NEED
WEBSITE SECURITY?
The question is not if, but WHEN your website will experience malicious activity or an all-out attack. High levels of technology allow the bad guys to effortlessly hack your website. Our business is to make it difficult (or at least uninviting) for someone to break into your data. With YellowDog Safe, you are getting into our shared network of clients, all of whom are professionals in businesses that need the proper web protection. Our client base is companies and corporations that depend on their websites' performance and are not going to be at risk due to smaller websites that people don't maintain. Maintenance is key to keeping your website safe and secure, and one bad website could infect everyone in that shared host environment.
With YellowDog Safe, our dedicated Rackspace server will ensure that every website is properly maintained and serviced every day 24/7/365.
Go to YellowDogSafe.com to learn more
Go to YellowDogSafe.com to learn more